Makeup is a never ending process of learning as this art form has changes in trends very often. Makeup artists love to get an inside scoop from other fellow makeup artists to learn how they work and what tips they can pick up.
Today we chat with Tracy, a makeup artist based in Goa. Tracy is a beyond talented makeup artist with a thriving career. She tells us how everything she has learned is through numerous trial, error, and observation, to finally becoming a well known professional in the makeup industry of Goa.
Goan Insider presents the Goan Collective
Are your a Creator or a Business Owner?
Get yourself or your business listed on the Goan Collective and increase your brand awareness. Also get to know your fellow creators and entrepreneurs from Goa in our members only networking events
Learn More
To know about Tracy' journey in detail, read the excerpts of our conversation below.
Tell us a little about yourself
I'm a makeup artist and I love facing the camera as a model as well. I do a lot of bridal makeup, have my YouTube channel and organize makeup classes.
When and how did you get into the makeup/beauty industry? Have you received any training?
I participated in some beauty pageants back in 2012 and I saw professional makeup artists work on me. I always found it interesting and so I started learning to do makeup from YouTube and online sources. I experimented on myself and the people around me and here I am today. When it comes to training, I am mostly self-taught but recently I have taken the time to attend some online classes. I also completed a 10 day course in 2019 in Mumbai.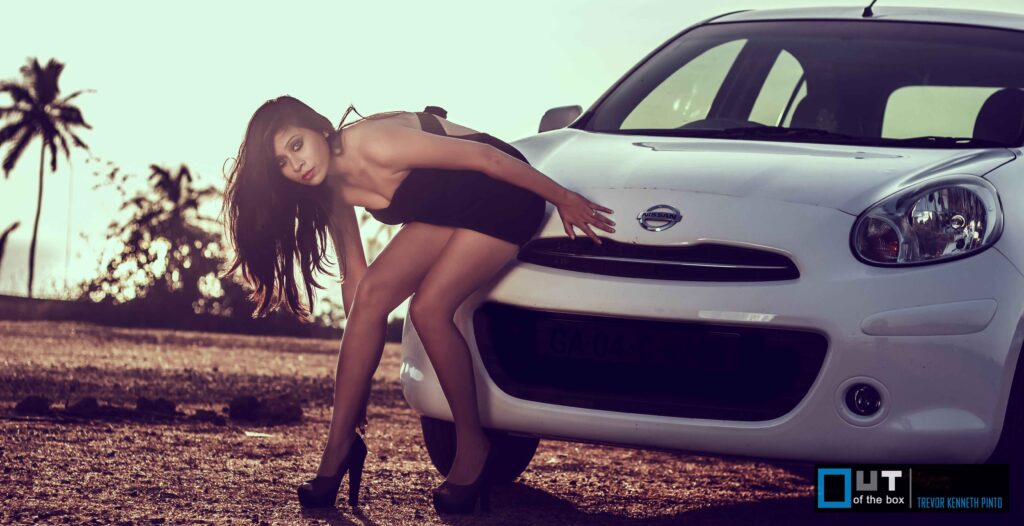 How would you describe your signature look?
That's a difficult question since it keeps changing but if I have to choose one it would be soft glow makeup.
What content can people find if they visit your YouTube channel?
I usually do makeup and beauty content, product recommendations and reviews but I soon plan to also do fitness and diet since these days I'm really learning many interesting things, and it would be great to share the knowledge.
How has the makeup industry changed since you began?
Since this is driven by trends, it has changed a lot and you've got to keep up with what's new. There have been more and more people interested in taking up makeup artistry as a serious career option which is really good to see.
What interested you to start teaching makeup to others? How has the response been?
While I was learning makeup artistry, I realized that there is much more to understand and learn than just the generic and standard ways to learn makeup and such information is not easily available everywhere. So I decided to host small duration classes where anybody interested in makeup could get the confidence to pick up a brush and explore and that's where everything good starts.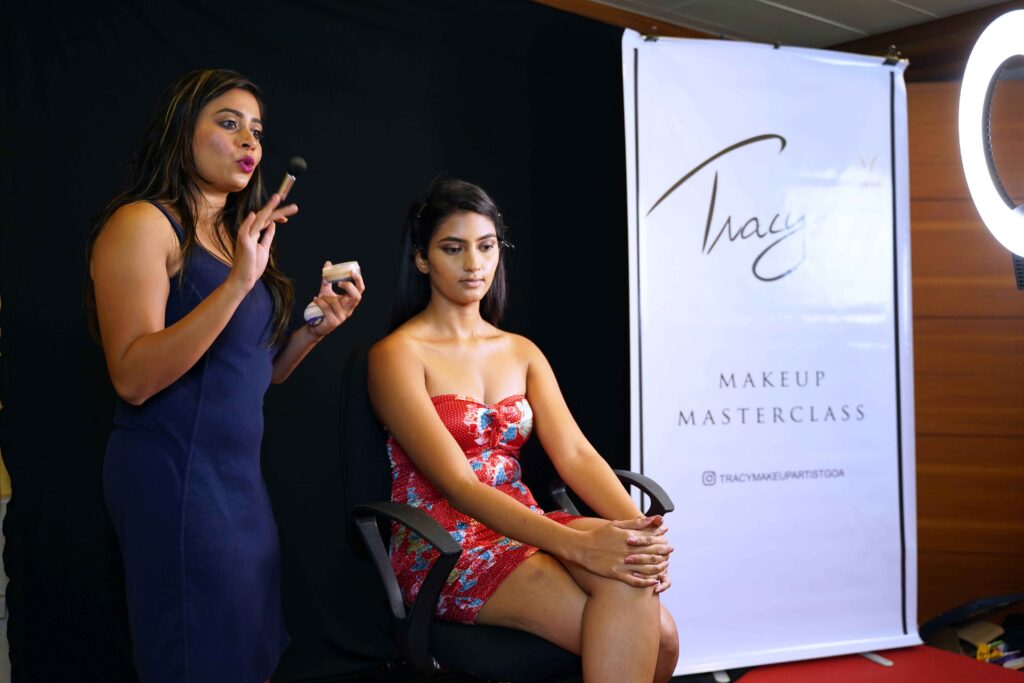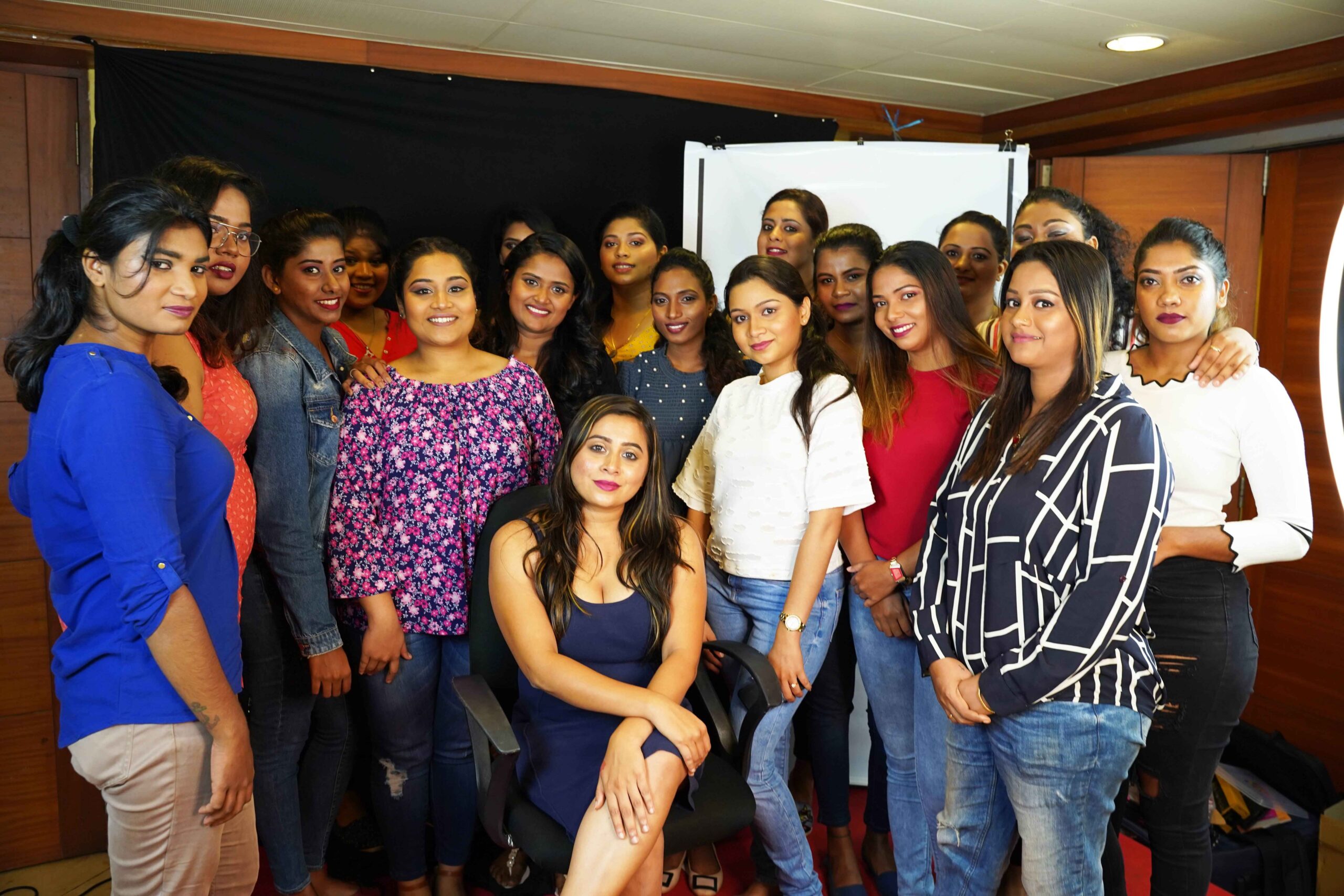 What is your favorite celebrity makeup look and why?
Has to be Kim Kardashian. Most of her looks are great and her makeup artist Mario does an amazing job at keeping it really straight and simple yet complimenting her and whatever she wears.
Which element of your job do you most enjoy? What has been the highlight of your career?
It doesn't feel like a job because I do what I enjoy and hence I enjoy everything and every aspect of it. Highlight of my career I would say would be when I started my classes and also talking to loads of people who want to learn and interacting with them.
How do you generate new ideas?
The has to be the hardest question. But today when we use so much of the Internet, I'd say 90 percent of ideas come from there itself. When you consume so much of content by creative people, it sticks on and makes you creative as well.
What is beauty for you? Does everybody look good in makeup?
Beauty is how you feel about yourself and if that's not good then no amount of makeup can help. Everybody looks good in makeup if that's what you like.
Social Media has become a major influence to the beauty industry. How important are social media platforms for you?
Very important! It's the only way people can see you and know you. Yes, there is word of mouth but social media is the most important to have a wider reach.
What is the best beauty tip you have received or given to others?
90 percent skincare and 10 percent makeup!
Travel is a big part of a makeup artist's life, and carrying a lot of stuff is also part of your lives, so what personal products make the cut when you travel?
A light foundation or a bb cream preferably with spf. Contour/highlighter stick, kajal, mascara, lipstick, setting powder also do make the cut however I am trying to cut talc from my makeup entirely.
Your job is unique in its ups and downs. What are your tools to keep you balanced and confident?
Food, a good workout and spending time with my boyfriend!
Share with us 3 random facts about you that very few people know
Tracy isn't my legal name, I love baby corn and pizza is bae.
Any advice for aspiring makeup artists?
You can do everything you want from being a makeup artist to being a great actor or a dancer. All the information is available and accessible freely and you just need to put hard work and effort. Nothing can stop you but you yourself.
How can our readers stay connected with you as well as your brand?
You can stay connected with me by following my Instagram account.
Do you have a story to share with the world? Send us an email at contact.goaninsider@gmail.com