From working on TV and films to fashion and photography, makeup artistry is an extremely diverse career. For those who always had the passion for makeup and dreamed of becoming a makeup artist, but simply don't know where to start – talking to industry experts can help you to decide which direction you want to take your career in.
Today we speak to Atika Sayed who is a makeup artist based in Goa and is the founder at Bridals by Atika. Furthermore, Atika is one very casual, smart and truly creative woman, and a Rockstar in the makeup world in Goa. Though she has a degree in microbiology, she had a strong inclination towards makeup and fashion from a very young age. Makeup artistry has always been therapeutic for Atika, as it slowly made her understand the importance of accepting and loving who you are. She loves to experiment with different styles but has a fondness for editorial and beauty makeup.
Goan Insider presents the Goan Collective
Are your a Creator or a Business Owner?
Get yourself or your business listed on the Goan Collective and increase your brand awareness. Also get to know your fellow creators and entrepreneurs from Goa in our members only networking events
Learn More
Beauty to me is being healthy, happy and confident.

Atika Sayed
Through this interview with Goan Insider, we found out how she became a makeup artist, what are her must try makeup tips, her favourite makeup trends, and much more. The excerpts of our conversation are below.
Tell us a little about yourself
My name is Atika Sayed and I'm an artist. A face is my canvas of choice. I spent all my life in Goa, living the 'susegad' life and now I'm hustling in my own way. My passion lies in making people look and feel beautiful.
When and how did you get into the makeup/beauty industry? Have you received any training?
After graduating I decided on taking a gap year to explore my interests. But it got quite stressful and it seemed like I had an interest in everything yet nothing. At the time makeup came to me as therapy and I fell in love with it. Something about the whole process was just meditative. So around 2 years back, I decided to take it further and did a fundamentals makeup course after which I trained under another artist. It's been an amazing journey since then.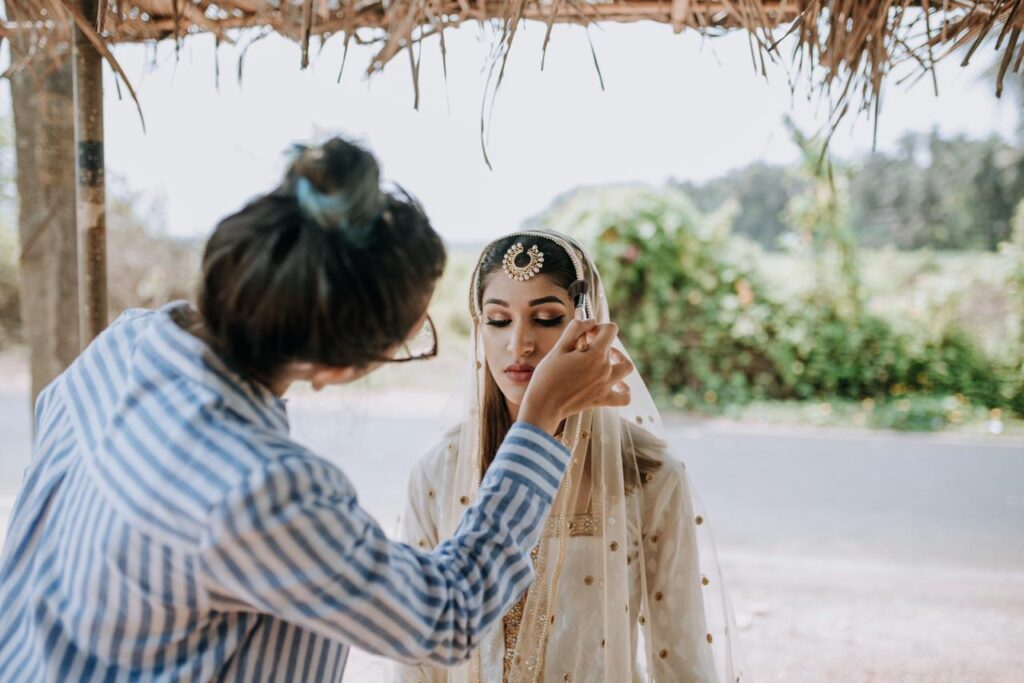 How would you describe your signature look?
Well, I'd describe my signature look as subtle yet glamorous. I like playing around with the eyes but always keeping the skin clean and fresh looking.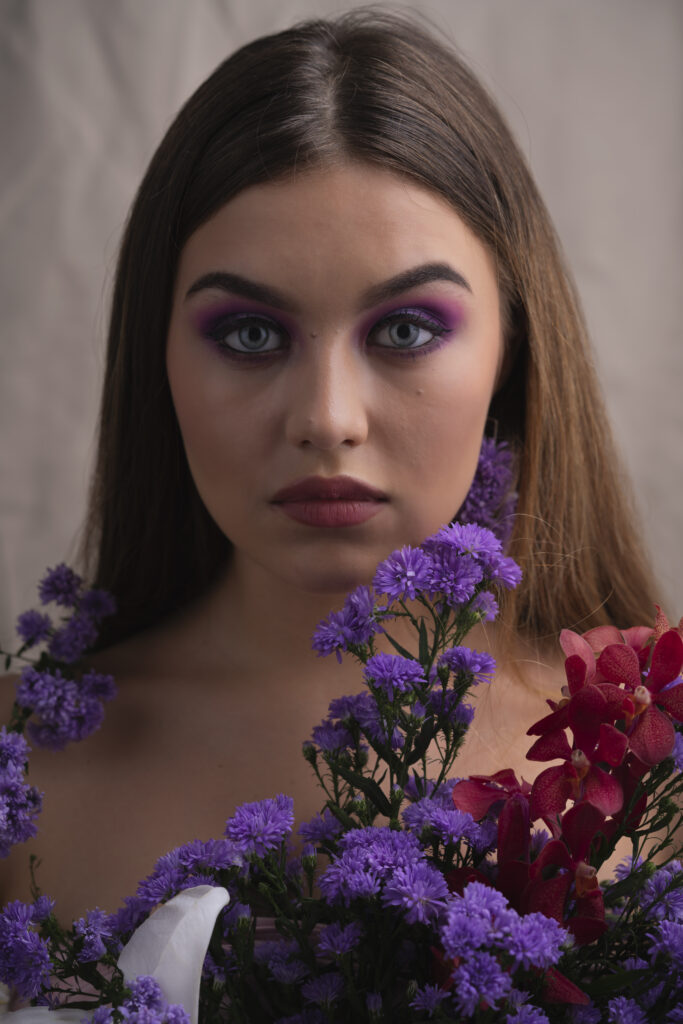 What kind of makeup do you specialise in?
I've experimented with different styles but I'd say I have a penchant for editorial and beauty makeup.
How has the makeup industry changed since you began?
When I began, makeup was all about full coverage foundations, cut creases and crazy brows. Now I see more and more people veering towards natural sheer looks with fresh peachy or rosy tones. Also more brands are launching inclusive complexion products and the focus has shifted from covering your skin to enhancing your skin. I quite like this change.
Tell us about your venture Bridals by Atika. When did you start it and what service(s) do you provide?
So I started Bridals By Atika exactly a year back. We aim on providing quality makeovers that enhance a person's features and most importantly focus on working with a person's skin type and needs. We do bridal makeovers, family makeup, pre- wedding shoots and other events.
Imagine a customer asked you for a makeup style that was unsuitable for them. How do you handle it?
It's quite common, a lot of people pull up references from the internet not knowing whether it would suit them or not. When that happens, I try to explain that to them and work around their features and follow the colour palette from the said references. Almost every time they end up loving it.
What is your favorite celebrity makeup look and why?
My favourite celebrity makeup look would be Shay Mitchell's bronze bombshell look. I love how it's always so well structured around her face and flatters her gorgeous olive skin tone.
Which element of your job do you most enjoy? What has been the highlight of your career?
I love almost every element of my job but if I have to choose one right off the top of my head, I'd say the collaboration between creatives to bring things together and create something beautiful in one frame . Last year I worked on a Jaipur based short film 'Cheel Gadi", that would be the highlight of my career and something I'll always cherish mainly because the time we filmed taught me a lot of things and the crew was just lovely to work with.
What inspires you to generate new ideas?
I like to challenge myself to create something better than the last time. That's what inspires me and keeps me going.
How do you stay abreast of the latest beauty trends?
Mainly through instagram or youtube. When a trend starts, it spreads like wildfire in the beauty community.
What is beauty for you? Does everybody look good in makeup?
Beauty to me is being healthy, happy and confident. It just makes a person radiate differently . As for makeup, yes everybody looks beautiful in makeup, if done right.
What are your 3 beauty do's and don'ts?
3 dos:
Always prep your skin with good skin care products.
Always apply a sunscreen even if your makeup or moisturizer has spf in it.
Build up your coverage and use a minimal amount of foundation.
3 donts:
Don't fill your brows too much.
Don't go crazy with color correcting, sometimes you don't even need it.
Don't use a lot of powder to set your makeup.
If you turn up at a show/shoot and the model has problematic skin, what do you do?
The key to tackling any problematic skin is to evaluate it right and use the right products to prep the skin and be extra gentle with the makeup application. The first thing I'll always ask is whether the person is allergic or has previously reacted to any products, that gives me an idea of what I'm working with. Then I'll use a combination of hypoallergenic products and carefully apply the makeup, avoiding friction with the skin as much as I can.
Social Media has become a major influence to the beauty industry. How important are social media platforms for you?
I am almost entirely grateful and also dependent on social media. I've connected with some amazing professionals through it. It's also a great tool for potential clients to resonate with your brand and know exactly what they are going for.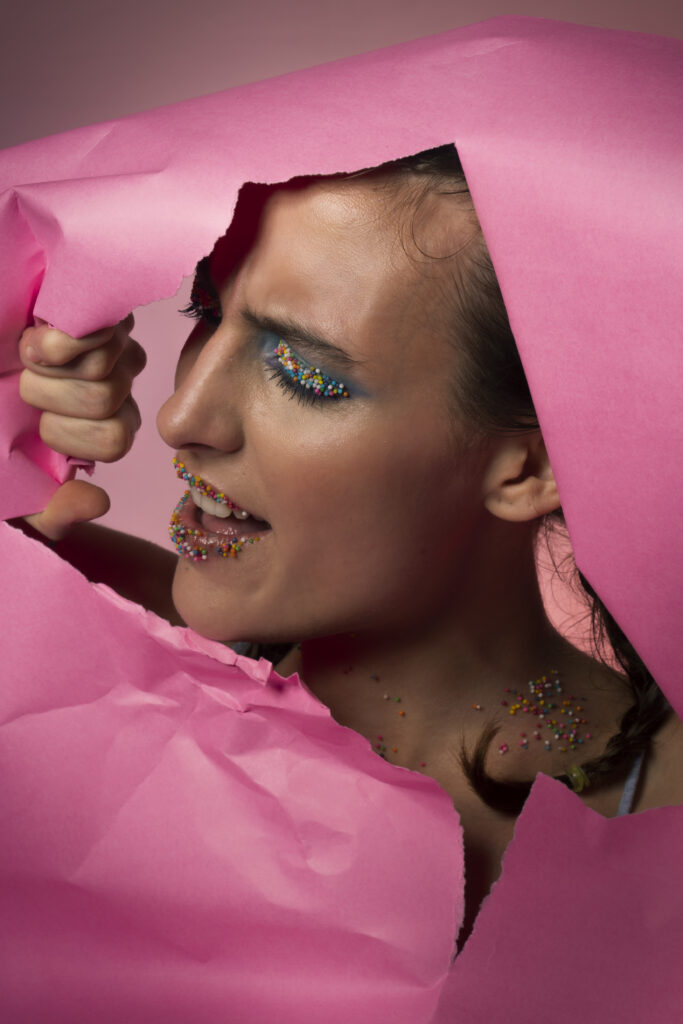 Do you have any tips or advice for aspiring makeup artists?
Keep practicing, don't rely on social media validation and believe in your potential.
Share with us 3 random facts about you that very few people know
One, I'm a nerd and skincare fanatic. I love learning about cosmetics and the science behind it. If I'm not doing anything creative, I'm definitely reading research papers and breaking down product formulations. Two, I love freaking people out with special effects makeup, IRL and on social media. Three, I have a degree in microbiology, so if I wasn't a makeup artist, I'd probably be in some lab talking to a petri dish.
How can our readers stay connected with you as well as your brand?
Connect with me on Instagram. I am always available for beauty and makeup queries.
Do you have a story to share with the world? Send us an email at contact.goaninsider@gmail.com