Considering the Goan culture and how welcoming Goans can be, a guest is always treated extra special. Goans consider it a huge honour to have guests in their homes, and go out of their way to make them feel at home. Well there is nothing like Goan hospitality. Unfortunately, most people visiting Goa opt to stay in hotels or resorts. They never get to experience the true Goan hospitality. But all this has started changing in recent times as a result of the concept and growing popularity of homestays in Goa.
The reason being that a homestay provides distinctive and characterful accommodations, personalized service, safety, and most importantly local knowledge. A homestay is very similar in concept to that of a bed and breakfast. They provide guests with an enriching experience. Today, most homestays provide their guests with just as much comfort as a reputable hotel.
Goan Insider presents the Goan Collective
Are your a Creator or a Business Owner?
Get yourself or your business listed on the Goan Collective and increase your brand awareness. Also get to know your fellow creators and entrepreneurs from Goa in our members only networking events
Learn More
At Goan Insider we had a conversation with Truvesh Sawant, the founder at Eniyi Homestay. His homestays give a true value for money with quality and affordability as their utmost priority. To know more about Truvesh and his business, read the excerpts of our conversation below.
Tell us a little about yourself
I am Truvesh Sawant. I stay in Saligao Goa. I have completed my degree in Hotel Management. I have always been passionate about the hospitality industry. I was a Master Chef Goa semi finalist back in 2015. I love to to travel explore the unexplored corners as a hobby and I am a major foodie.
When did you start the homestay and what inspired you to start Eniyi Homestay?
I started my venture in 2017. Before that I was doing my internship in food production at the Taj but I had to quit after a few days due to health issues. I had my uncles apartment in Guirim which he had brought and was unused. So I convinced my uncle to allow me to manage the apartment and showed him my concept. This is how it all started. My reputation slowly built over the months with owners referring me to their friends who owned home stays.
How did you come up with the name?
The word 'Eniyi' means 'Best' in Turkish. The name was suggested to me by my best friend who has been supporting me from day one to make this business happen.
Where in Goa are your homestays located? Why do you think these are the best locations?
We have our home stays located in the main tourism belt of Goa such as Candolim, Calangute, Anjuna, Vagator and Assagao. These places have a vibe of their own and also more of a tourist destination.
What makes your home stay unique in Goa?
"Come as a guest leave as family"
This is the mantra we follow. We make sure that we offer our guests a home stay with a personal touch and a friendly host.
How do you advertise your business? How has the response been from the customers?
We have properties listed on all the OTAs possible such as Make My Trip, Airbnb etc. We also have tie-ups with over 10,000 travel agents across pan India. Our customer response has been great so far. Our happy customers refer us to other people which helps in lead generation for bookings.
Run us through the amenities available at your homestay? 
We have all the basic necessity needed for a home stay and to have a stress free vacation. We have amenities such as a pool, air conditioning, television, fridge, WiFi and many more.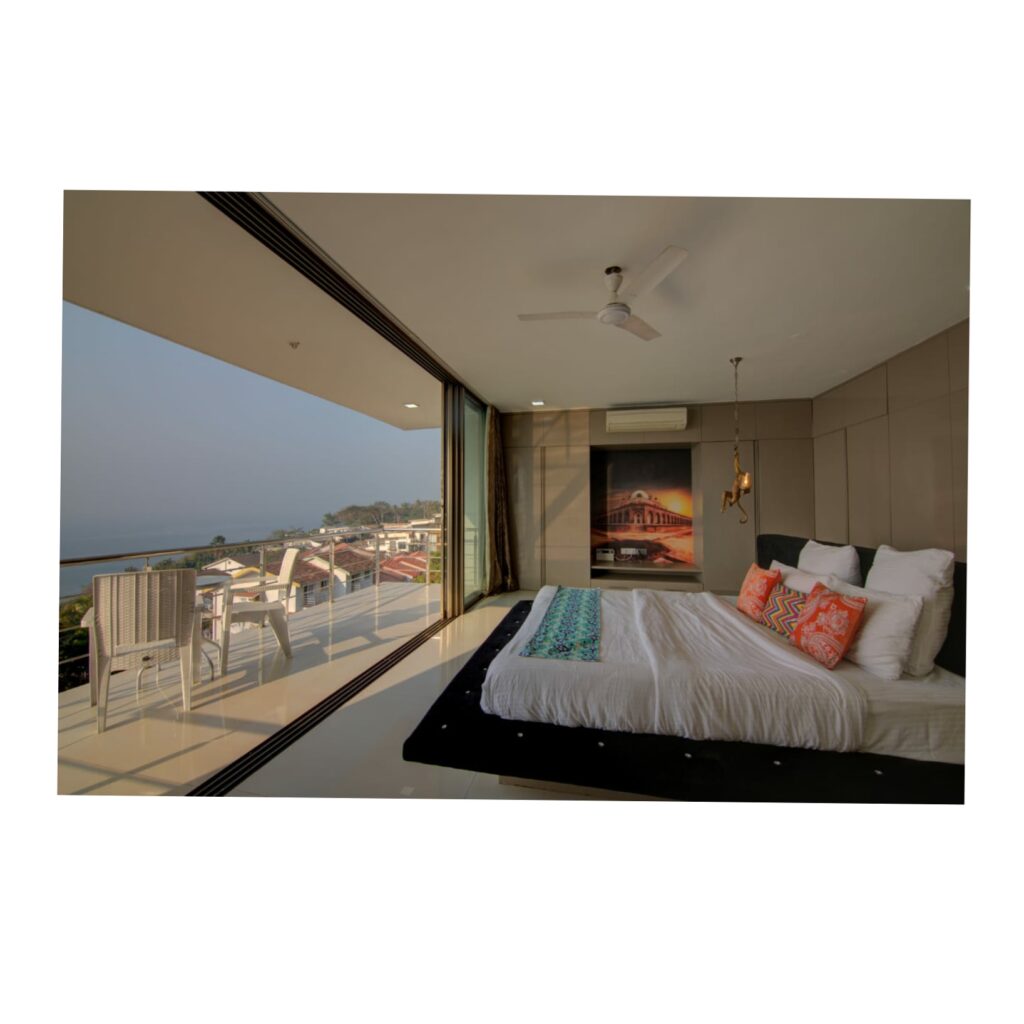 What are your responsibilities as the business owner?
I'm responsible for the growth, stability and daily operations of my business.
What has been your most satisfying moment in business?
To see this brand grow persistently and seeing it growing now at an international level makes me feel proud as a business owner. I am also happy that i started doing this at a very young age. I'm just 22 now.
Tell us about your team and how did you meet each other?
I have a small team. I came across these people through various means and liked their working style.
What is your favorite aspect of being a business owner?
By having my own business I can work on my own schedule and create my own opportunities.
As a business owner, what are you paranoid about? What keeps you awake at night?
Well I can just say that the high and low tides of a business keep me thinking throughout.
How can our readers stay connected with you as well as your brand?
You can find everything related to our home stays and services on our website .
Do you have a story to share with the world? Send us an email at contact.goaninsider@gmail.com