Mother's day is the perfect day to show your mom how much you value and appreciate her. Are you looking for the perfect Mother's Day gift in Goa to spoil your mom this year? Mother's Day is almost here and many of you might be thinking about what to gift the special woman in your life on such short notice. Below we have a list of 8 unique gifting ideas from homegrown brands in Goa. Whether your mom is looking for some well-deserved pampering or just a few beautiful accessories, going ahead with any of the below options are sure to cheer her up.
1. Rootree Organica
Health-forward skincare products nowadays have become a necessity more than a luxury. Nourishing skincare? Check. Beautiful scent? Check. Natural ingredients? With No Doubts! Rootree Organica products are perfect for moms looking to up their skincare routine. Rootree's Extra Virgin Coconut Oil is made from freshly mature 100% organic Goan coconuts providing your mom with natural goodness in every drop. This EVCO is a natural skin moisturizer, cleanser & disinfectant, sounds really enticing doesn't it? Their Ylang Ylang face scrub is the first of its kind in India and will give your mom's skin a hydrating glow. Along with many other benefits, this perfect Rootree duo will surely delight your mother. Avail a Mother's Day 10% off by Buying here.
Goan Insider presents the Goan Collective
Are your a Creator or a Business Owner?
Get yourself or your business listed on the Goan Collective and increase your brand awareness. Also get to know your fellow creators and entrepreneurs from Goa in our members only networking events
Learn More
2. AS Bodycare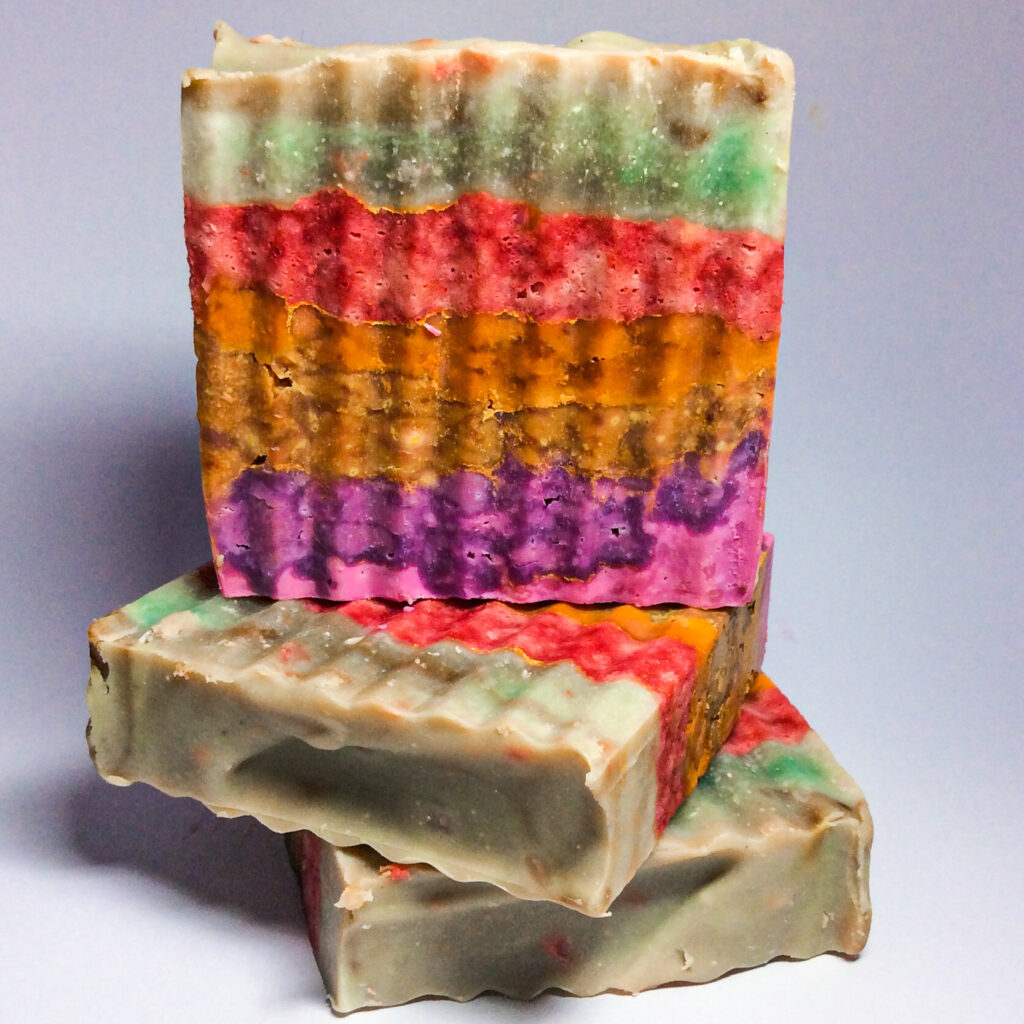 Wouldn't it be amazing to gift your mom something that will replenish her skin with natural and high-quality ingredients? Then AS Bodycare has got you covered. They create authentic handmade 100% organic products that are more affordable as compared to the normal market rates. They are well known for their homemade Body Scrubs, Body Butter, and Lip Balm and have also introduced Bath Bombs, Soap, Solid Shampoo, and Conditioner Bars, Hair Balm, and Lip Scrubs. AS Bosycare uses 100% organic ingredients so you are guaranteed that your mom's skin is safe. If you are finding it difficult to decide what to buy from their range of products, then you do not need to be concerned. They make sure that they will give you detailed recommendations once you get in touch with them. Buy here.
3. Alokik
Jewelry and accessories are a woman's best friend. No mother walks out of their homes without a piece of accessory on, so why not add them as a gifting option? You can order some beautiful pieces from Alokik which is a sustainable and eco-friendly jewelry brand in Goa that is transforming ordinary objects into jewelry masterpieces. The jewelry and other accessories available at Alokik are handcrafted with love. Each piece is customized, designed, and created by her using a wide variety of unconventional mediums such as polymer clay, flowers, resin, stones, sea glass, seashells, crystals, and many more. From rainbow colors to attractive dark shades, you can treat yourself to super cute bracelets, rings, necklaces, earrings, and other accessories at Alokik. Buy here.
4. Donut Baby
If your mom has a sweet tooth, then look no further than Donut Baby. Their organic and homemade donuts are filled with sugary and savory goodness. From their filled Custard Cinnamon Donut and Chocolate Custard Donut to their Rainbow Dot and Chocolate Disc Donut Rings, their donuts are every tasty treat that your mom hopes for. If she one for the savories, their Sweet Chicken Donut and Cheese Donut make the perfect fit. We recommend gifting your mom an assortment of their circular treats so she gets a chance to enjoy an outburst of delicious flavors. And Donut Baby has the solution with their one-of-a-kind Donut Bouquet to light up your mom's special day. They have many other varieties which you can Buy here.
5. Desi Cinderella
Add a fairytale touch to your mother's special day with handcrafted juttis from Desi Cinderella. Moving away from the conventional footwear style in Goa, Desi Cinderella offers really different and unique styles of authentic Indian footwear. They have footwear for every occasion, be it for casual wear with their fabric printed, chikankari fabric, and thread embroidered juttis, to glamorous wear with their glitter, beads sequins, and velvet-styled juttis. If your mom is vegan, then their vegan-friendly Kiwi leather juttis are the perfect match. They also provide home delivery. Buy here.
6. Kandliez
Uplift your mothers mood with color changing and fragrance changing floral candles from Kandliez. Their candles have aromatherapeutic properties for providing well-being to the body, mind, and spirit. They are infused with opalite crystals which are known to improve spiritual communication, remove energy blockage, and strengthen our ability to verbalize our hidden feelings. In addition to this, they also have Tea Infused, Copper Floral Sunstone Candles and many other options with a variety of fragrances. If you are looking for accessories to gift along with the candles, we recommend having a look at their crystal bass coated pendants, bracelets and other unique accessories. They also have a rose oil available which can bring a warm sensation to your mom's home and floral smudge sticks which are known to clear negative energies. Put your mom in a good mood by ordering from Kandliez here.
7. Wrapped Wonders
Looking for last-minute gifts for your mom without a hassle? Wrapped Wonders in Goa has got you covered. Unwrap a smile on your mom's face with special Mother's Day gift hampers. They have great options of ready-made and customized hampers wrapped beautifully to light up your mom's special day. Your mom is definitely deserving of a nice treat so here are a few gifting ideas for Mother's Day from Wrapped Wonders:
Selfcare hampers to pamper herself.
Customized Acrylic frames with a personalized message expressing your love towards her.
Our Double-decker hampers are loved by everyone, which include roses and cupcakes or cakesicles.
Our customized Keychains are another way of showing your mother gratitude.
Floral rose hamper and cake, to end the day on a sweet note.
Is there anymore more special than a handmade card? Well, a handmade card made by you can definitely bring a smile to her face.
Buy here.
8. Paper Personified
There's no one quite like a mother, and she deserves the perfect gift. If you are looking for custom quilled frames, home decor, and personalized gifts for your mom, then Paper Personified from Margao is your go-to place. Their mother's day gifting options include quilling artworks of the initials of your mother's name, a customized nameplate for your mother, and even a quilled photo portrait of your mother. Buy them here.
Do you have a story to share with the world? Send us an email at contact.goaninsider@gmail.com