Every place needs to have an aura of its own, be it your home or your workplace. While looking at development or infrastructure, one must take into account the economical, functional efficiency and design execution aspects of a project, without losing focus on quality. Construction companies today are constantly evolving in their designs and use of technology in construction, bringing an innovative space around the construction projects. For many years the construction industry in Goa remained unchanged. Plans were drawn by hand, meetings were done using the old fashion eye contact and voices, but motorized equipment was adopted to make the work easier and faster.
Today we see construction companies in Goa adapting to the technological revolution by implementing digital plans, 3-D imaging systems, drones and construction management software. The speed of growth in construction in India has become so rapid that it was estimated to be 5.65 percent from fiscal year 2015 to 2020, up from about 2.95 percent from fiscal year 2010 to fiscal year 2015. The India's construction sector had a contribution of over 2.7 trillion Indian rupees to the country's GDP in 2019.
Goan Insider presents the Goan Collective
Are your a Creator or a Business Owner?
Get yourself or your business listed on the Goan Collective and increase your brand awareness. Also get to know your fellow creators and entrepreneurs from Goa in our members only networking events
Learn More
We build Livable Spaces, not houses. We build Relationships, not businesses

De Sa Builders
A smart mantra which is the key driving force for De Sa Builders in Goa. They are a leading property developer in Goa. Their Projects extend across several areas of North and South Goa, building sophisticated but economical living and workspaces. They have their headquarters in Pilerne, North Goa. They bring flavors of excitement, new technical know-hows, skilled workforce, years of experience and quality in their construction. Each project is treated as their own and the client is treated as family, which helps them keep a strong clientele.
At Goan Insider we spoke to Elston De Sa, one of the pioneers behind the success of De Sa Builders. The excerpts of our conversation are below.
Tell us a little about yourself
I graduated as a Mechanical Engineer from (RMCET) affiliated to Mumbai University. I also have an MBA from GIM (Goa Institute of Management). I started my career as a Mechanical engineer after graduating at a leading company, (IFB-Indian Fine Blankings) as a maintenance engineer and worked there for almost 2 years. I knew I wanted to make a shift to construction but I wondered, why?
I got to learn hands-on with small projects, with my father, on building houses in Goa. The philosophy of shaping dreams into reality is what caught my interest. I knew I had found my true calling. The space we live and work in, defines the fabric of our lives in many ways. My aim is to create spaces, where people and businesses can thrive. Along with client satisfaction, I want a career that is truly satisfying and gives me that work life balance.
How did the idea for your business come about?
It was my dad that founded this business. My father, Mr Edwin De Sa, started his career working with the government, as a class three contractor for roads and hydraulics. His first project was for a client in 1980, which was a private residential villa.
The rapidly emerging construction industry in Goa required engineers with expertise in building materials and technologies. His want for precision in details and execution easily gave him that success and recognition amongst his circle. Over time, De Sa Builders has built a strong positive market presence with a reputation of trusted builders in Goa.
Having an experience of over 35 years as a civil contractor, he has successfully executed a lot of residential and a few commercial spaces, across North Goa – Candolim, Calangute, Anjuna, Porvorim, Altinho-Panjim and Dona Paula.
What was your key driving force to become an entrepreneur?
Never giving up attitude and stepping out of your comfort zone is a must. I believe in setting realistic KPIs for myself, with an endeavor to achieve those targets. I believe in life's mantra – Learn from your mistakes, improvise and move forward.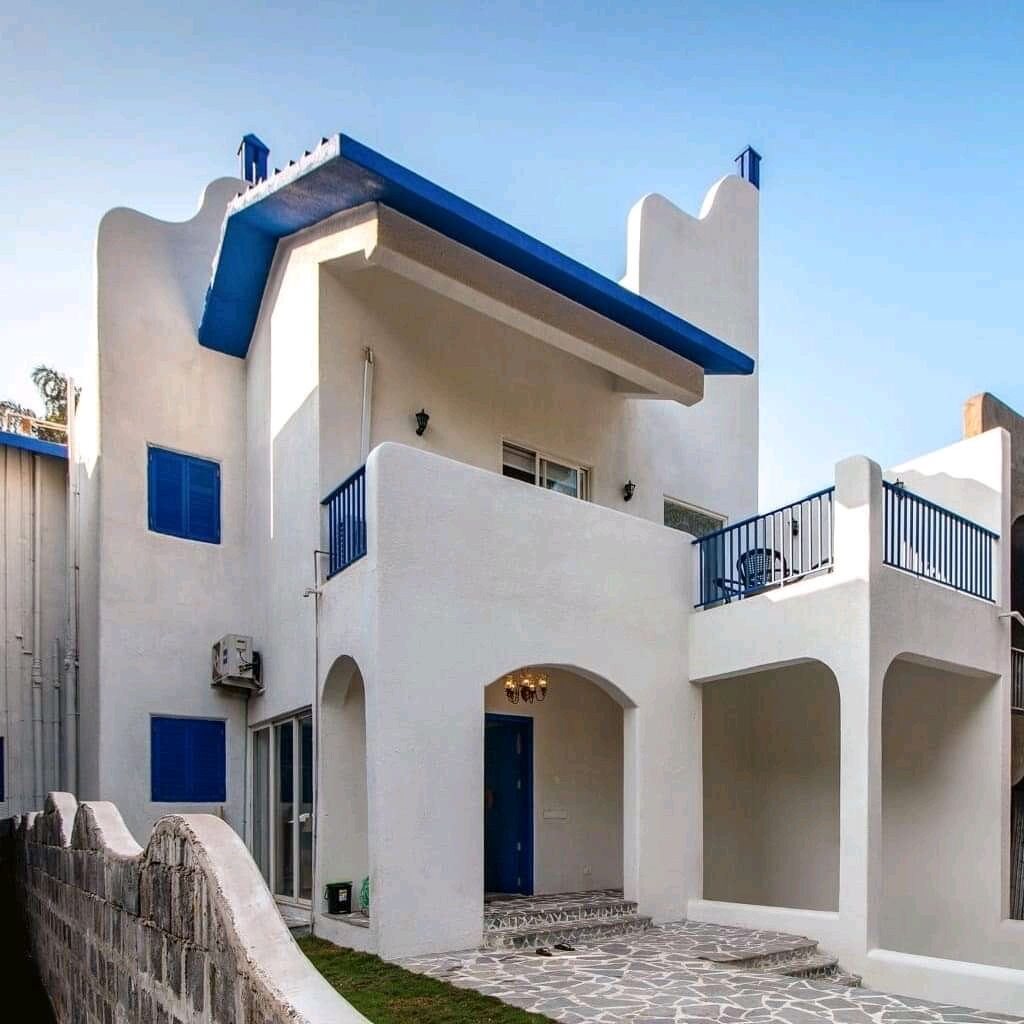 Who are the pioneers behind the success of De Sa Builders?
The vision of De Sa was to build a company with two areas of specialization. With the commercial side, we aim to provide business spaces, ranging from boutique hotels, workspaces while on the residential side, housing spaces, ranging from budget villas to luxury apartments and affordable bungalows.
The business is headed by my father, Mr Edwin De Sa, along with me and a very capable team of 25 members. They handle everything from project outlining, procurement, documentation, construction task management to project completion. We do provide references for architects for design, if required by the client.
Keeping a motivated & skilled staff is of paramount importance to De Sa Builders – the team's motto being "We build Livable Spaces, not houses. We build Relationships, not businesses".
How do you market your business, and which tactics have been most successful?
The most successful tactics are client testimonials, word of mouth and referrals from past clients has worked best for us. Our clients love us because we value quality of construction, transparency and honesty over profits. What made the significant difference was the willingness and faith of the first few customers who trusted us and gave us the contract. We recently created our Facebook page so that you can see our masterpieces.
What's your company's goals?
Our DNA is depicted in the design management and the overall construction execution – turn designs into reality, which are economical, functionally efficient and aesthetically pleasing. We are profit driven, but with the motto of giving back to our customers.
At De Sa Builders, we are trying to create a next generation company that would work business backwards, blending high quality with cost optimal solutions, "local-feels" consulting and the discipline of realistic construction scheduling. The success metrics are the happy faces of our clients.
Where is De Sa Builders based out of? Why do you think that is the best place for you?
De Sa Builders is based in Pilerne, Marra, Bardez in North Goa. We see great opportunity in North Goa, primarily due to high demand from our clients, and the close proximity to tourist attractions. North Goa to this day is continually growing and evolving, especially from where we started. We are open to work in South Goa as well.
With so many construction companies around, what makes De Sa Builders unique or stand out?
De Sa Builder's services align to Integrated construction solutions, innovative technology solutions, and integrity in every project. We bring flavors of excitement, new technical know-hows, skilled workforce, years of experience and quality in our construction. Each project is treated as our own and the client is treated as family, so to ensure that their project is in trusted capable hands.
Our projects are meticulously planned to cover the economical, functional efficiency and design execution aspects of a project, without losing focus on quality and construction scheduling with respect to completion timelines.
How do you build a successful clientele?
Our in-house interior design division and consulting team ensure that the design aesthetics are well suited to the clients requirements. We ensure that the client is well informed at every stage of project completion and the burden of documentation, material procurement, quantity surveys or other construction related tasks is eased and taken care off.
Client satisfaction and testimonials plays an important role for growing and managing a successful clientele.
How do you generate new ideas?
Continuously research and learning how the blend of technology, innovation and architecture has evolved over the years. Smart construction projects around the world are using modern technologies like BIM, Drones, AI/ML to achieve their goals.
On-site practical experience in handling client expectations, a brilliant team, is the best way to gather the necessary technical know-hows for a project.
What is your greatest fear, and how do you manage fear?
Fear is part and parcel of life but I let my fear act as counsel to ensure that I deliver as per the client expectations, without any unforeseen delays. The greatest fear is the stiff competition from big newer players in the market, who compromise on quality to deliver economical housing solutions.
What has been your most satisfying moment in business?
Experiencing my client's first reaction to a completed project is what moves me, every single time. Walking a client through the construction and being able to talk them through the project key points is very satisfying.
What gets you excited about this company?
Infusing our DNA into the client's project – depicted in the design management and the overall construction execution – meeting economical, functionally efficient and aesthetically pleasing aspects, drives me
Adding value to every development that we undertake through the interlock of design and technology, the final distinctive offerings and the customer delight excites me.
Tell us about your team and how did you meet each other?
Over the years, we hired skilled, qualified, and a capable workforce from across India. We ensure our workforce is trained and kept updated with the required technical know-how expertise. Under the galvanizing leadership of De Sa Builders, our team is capable of handling any type of construction projects.
What piece of advice would you give to college graduates who want to become entrepreneurs?
Learning through on-site practical experience shows how construction is handled in real world scenarios. Such training enables you to think critically, act effectively and most importantly handle client expectations.
Entrepreneurs are not made in colleges, but are born from the right attitude and mindset. The mantra to stay successful is to "Never give up. Stay Positive. Belief in Oneself and you can achieve the impossible". All I can say is whatever you do, enjoy the journey, dream big, and aspire high, as the end destination is not known.
To see the work of De Sa Builders log onto Facebook
Do you have a story to share with the world? Send us an email at contact.goaninsider@gmail.com